Meet the Directors
Abby Madrone, Artistic Director
Abby is a director, choreographer, musician, teacher and environmentalist. Her environmental professional associations, diverse training in dance and music has helped define her passionate, fluid and athletic movement style. She challenges boundaries and rhythm while exploring momentum and suspension. Abby received formal training in modern dance technique and contact improvisation while attending the University of California, Davis (1997-2001). Upon graduation, Abby joined the Linda Bair Dance Company, based in Davis, CA, and performed throughout the Sacramento and Bay Areas (2001-2005). Abby continues to perform as a guest artist with the Linda Bair Dance Company and most recently performed in "Shorts/Feature" (2010) and "Burst" (2011). Abby has also performed with Kegan Marling and Jane Schnorrenberg, known collectively as SPOON (2002 and 2006).

Abby teaches beginning/intermediate modern dance and contact improvisation at Kinetic Arts Center in Oakland. She is on the Board of Directors of the Groundwater Resources Association of California and is the San Francisco Branch Vice President and Scholarship Chair, www.grac.org and is also active with the Professional Environmental Marketing Association Bay Area as the Immediate Past President, www.ncalpema.org.


---
Tony Madrone, Musical Director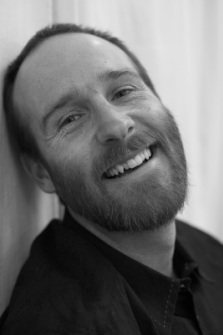 Tony began studying music composition and voice at the age of 13. He performed in the Napa High School Chamber Choir as first tenor section leader. While attending Chapman University (1995-1998), Tony continued his study of music and broadened his base to include percussion and acoustic guitar. He furthered his musical journey when he transferred to the University of California, Davis (UCD); where he managed a local band (1998-2002). Tony later discovered his true passion for bass guitar, improvisation, collaboration and jazz theory. In 2009, Tony extended his musical experience to include West African Jembe. He currently performs with a West African musical performance trio, and the band Mytholythic. Tony performs at private parties, local festivals and provides musical accompaniment for dance classes.

---
Jenjen Wong, Rehearsal Director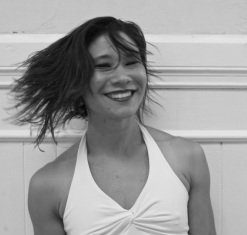 Jenjen is a founding member of A Mused Collective since 2009 and Rehearsal Director since 2012. Prior to joining A Mused Collective she performed with Lea Anderson (2002), Dandelion Dance Theater (2002-2008) and Kegan Marling (2002-2004). Jenjen has also had the pleasure of performing with a number of local Bay Area and Black Rock City performance artists, including Jez Lee (2004-2005), and Burning Opera (2009). Jenjen relocated to the Bay Area after graduating from the University of California, Davis. Currently Jenjen is a Director and Arts Administrator with Kinetic Arts Center, in addition to being a Trapeze Artist, Entrepreneur and proud Dog Mom. Despite being kicked out of ballet at the age of 6, she has thrived in the studio and on the stage as an accomplished dancer and performance artist.
---
John Davies, Lighting Director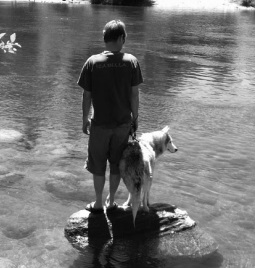 John has extensive experience in lighting direction and design from dance, music to theater productions he illuminates stages brilliantly and impresses audiences alike. He has toured nationally with bands such as Animal Liberation Orchestra and Izabella. John also has experience in lighting acclaimed festivals including High Sierra Music Festival and other Northern California Jam Band and Bluegrass festivals. A Mused Collective is honored to have him on our team since 2011.
---
Company Photography by Eric Gillet, Shoot that Klown