Meet the Muses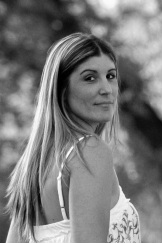 Kristen Boberg Company Member

Kristen is a lifelong dancer, who received training in contact improvisation and modern dance technique while attending the University of California, Davis (UCD). At UCD she had the privilege of choreographing two performance pieces in the Annual Spring Dance Concert, titled, 'Shutter' (2002) and 'Vent' (2003). Upon graduation from UCD, Kristen began teaching modern dance technique at the El Dorado Dance Academy (2004-2008) and also taught as a guest instructor at her local high school (2008-2012), where she encourages students to explore their passion for dance and creative movement. Kristen continues to dance and choreograph new movement and material drawing from her own life experiences and is very excited to be a part of A Mused Collective.



---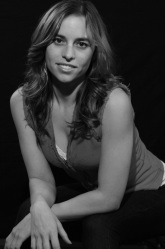 Leah Colecchia
Company Member
At the age of three Leah was enrolled in her first ballet class. She grew up with a bun of hair on her head and a pair of point shoes thrown over her shoulders. She attended Denver School of the Arts for high school and graduated early to start on her bachelor's degree in Biology. With her degree in science she studied animals and spent five years as an animal trainer working with marine mammals. With her love for animals and her captivating stage presence she performed at theme parks sending dolphins flying through the air as she clapped her hands together in sync with the music. All the way through college she danced but it was not until four years past academia that she found herself on stage singing and acting along with her dancing. Over night she became a triple threat, staring in the production of Rocky Horror Show as Janet. She then went on to perform in a production of HAIR and take on the role of choreographer. She has continued to act, dance and sing but is currently performing with a circus company, training for aerial acrobatics and contortion.
Leah is a performer by night and a photographer by day. She loves to capture beautiful women in photo shoots whether it is pin up, burlesque, boudoir, glamour or fashion and specializes in theatrical event photography. You can find her online at
sharehousephotography.com
---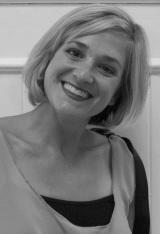 Shelly Gilbride Company Member

Shelly grew up in theaters and dance studios. She has dabbled in just about every aspect of performing arts both on and off stage. Once upon a time she performed in many regional theatre productions, from playing Molly in Annie when she was 8 years old, to touring the East Coast as Anybodys in West Side Story when she was in her 20s. After realizing that her skills were put to better use off stage, she worked in the Development department of various arts organizations in Philly and NYC before moving to California to pursue her PhD in Performance Studies at UC Davis, specializing in arts policy and contemporary dance history. A mother of two little Muses, Dr. Gilbride lives in Davis and dances with the Linda Bair Dance Company.


---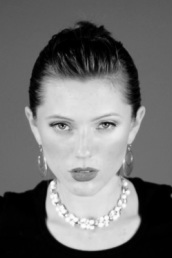 Emily Austin

A graduate of the University of Akron, Emily holds a B.A. in Dance and has performed with various companies in Cleveland, Denver, and San Francisco. Performing credits include The American Dance Festival, Dancing Wheels, MegLouise Dance Company, Evolving Doors Dance Company, Blind Tiger Society, and numerous collaborative projects with dancers, musicians, composers and visual artists. She is currently teaching body-wholeness and recovery through dance for women facing issues of bodily trauma from abuse, violence, and trafficking. When not dancing or teaching she chases pups around town and listens to her husband beat drums.

---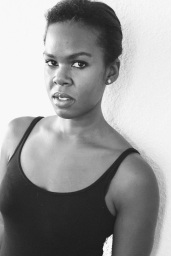 Erika Moore-Evearitt

Erika began her love affair with movement at a young age taking ballet and tap classes with the acclaimed Tony Lewis in Detroit, Michigan at the age of 2. After studying ballet, tap, musical theater, and world dance throughout childhood Erika decided to extend her passion to committing to dance full time as a Pre-Professional student at the Detroit High School for the Fine and Performing Arts. Here she performed in master works presented by Savion Glover and Pink Ink. In college, at the University of Michigan, as a dance and kinesiology major, Erika participated in Master classes presented by guests artists such as Bill T. Jones, Alexander Bellar, and Judy Rice of the American Ballet Comedy. After graduation she attended and completed the Alvin Ailey American Dance Theater's Independent Study Program in New York City. Here Erika also performed professionally in independent companies throughout NYC, participated in the American Ballet Theater Primary- Level 3 curriculum study, starred in Core Matters a series of fitness DVD'S, and was featured in such films as the Filter Project.

Most recently, Erika completed her Master's Degree at New York University, where her thesis focused on the "Implications of Movement Participation on Early Childhood Development." Erika is currently on the faculty and board for the Benicia Ballet Theater. She is excited to begin her movement journey with A Mused Collective in the Bay Area.



---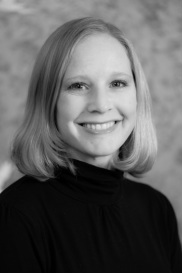 Katie Green

Katie has been dancing since the age of five. She began her training with Pauline Von Thaden at The GreenTree Studio, where she was a principal dancer in the GreenTree Children's Ballet Company. Katie was one of the original members of the Linda Bair Dance Company and danced with the company for 10 years. Katie worked with and been trained by various artists and choreographers including Bill T. Jones, Nigel Charnook, Della Davidson, Kegan Marling, Jane Schnorrenberg, Randee Paufve, and Joe Goode. In 2003, Ms. Speck received the Jere Curry Award for Excellence in Dance from the UCDavis department of Theatre and Dance for her choreographic work and graduated with her B.A in Dramatic Arts with the emphasis in Dance. Her work includes En-compassed, Raising Chicks, and Shrink to Fit. Katie resides with her husband and her two children in Portland Oregon, where dancing is a part of their living room rituals. She currently works at Oregon Reproductive Medicine as an EMR applications specialist and coordinator. She is honored to be dancing with A Mused Collective and back to moving and performing with her talented colleague and friend.


---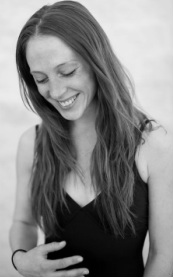 Kayleigh Stack

Kayleigh has been dancing since she was young. Her passion in musical theater as a teenager enabled her to perform at the MGM Grand, Las Vegas, Disney World, Florida, and Carnival Cruise Lines. Studying modern dance later in college she fell in love with the political undertones and social commentary, later bringing her to find more experimental dance forms including butoh and improv. Once discovering aerial arts she had a whole bag of ideas for material to apply to the vertical world. After completing a short tour with an aerial dance group in Northern California, performing at Zaccho Theater in San Francisco, she took off to Boulder, Colorado to participate in the 9-month Frequent Flyers Aerial Dance Professional Training program. Kayleigh has also completed an 80 hour month-long intensive training at the San Francisco Circus Center as well as a brief intensive at NECCA with Serenity and Elsie Smith. Other teachers who she has trained with include; Laura Stokes, Allie Cooper, Laura Witwer, Lisa Natoli, Kristin Young, Ana Prada, among others. She has performed independently on corde lisse, tissue, and trapeze throughout New York, California, and Colorado.

---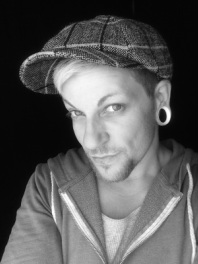 John Miller

John is a multidisciplinary performer that has been entertaining audiences for over 15 years throughout the Pacific Northwest and Bay Area. His passions include physical theater, modern dance, and circus arts. He believes that performative embodiment is an active form of self-acceptance and is especially honored to be a new(ish) addition to A Mused Collective!


---